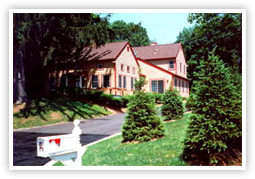 Welcome to the dental office of Dr. Joseph A. DeLapa!
We're a family-friendly dental practice in South Salem, New York, dedicated to excellent dentistry in a relaxing, comfortable environment. Led by our experienced dentist, Dr. DeLapa, our entire dental team is passionate about caring for your smile!
Our practice is dedicated to providing quality dental care in a compassionate and professional manner. Our goal is to create a partnership with our patients and together work toward creating a healthy, stable oral condition. We are committed to the idea that dental health and well-being is a shared responsibility between you and our dental team.
We pledge to maintain a dental environment that will reduce patient anxiety
and encourage patient comfort. It is important to us that our patients
understand the status of their dental health, their treatment options, and
what to expect during and after their appointments. We believe that open
avenues of communication between patient, doctor, and team are the
foundation for trust and understanding. These are the key factors that make
it possible to deliver quality dental health care in a financially sound
manner. We provide a variety of dental treatments, both preventative and
restorative, from cleanings and sealants to crowns and implants. We also are
pleased to provide you with advanced dental treatments for optimal results,
including the exclusive Chao Pinhole® Surgical Technique.
For over 40 years, Dr. DeLapa and his skilled dental team have proudly
served South Salem, New York and the surrounding communities, including
Lewisboro, Cross River, Pound Ridge, Waccabuc, Katonah, Goldens Bridge, Ridgefield, Wilton,
New Canaan, Norwalk, Stamford, Danbury and the larger New York/Connecticut area. For more
information about our dental treatments and to schedule a visit with Dr. DeLapa, we invite you to contact our office today.
We look forward to helping you achieve and maintain a beautiful smile that
lasts a lifetime!
IMPORTANT UPDATE CONCERNING COVID-19 (Novel Coronavirus disease):
COVID-19 UPDATE (04/24/2020):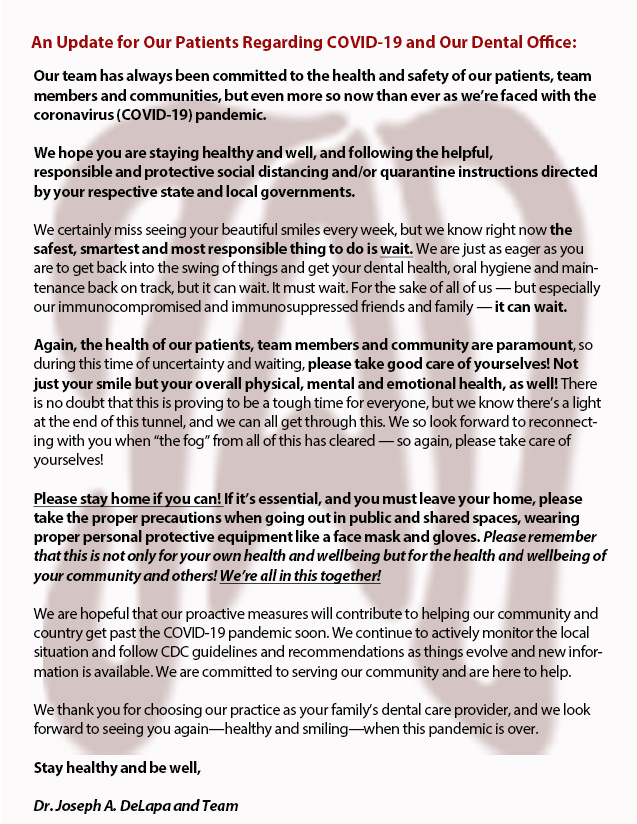 (Click to enlarge)
COVID-19 UPDATE (04/22/2020):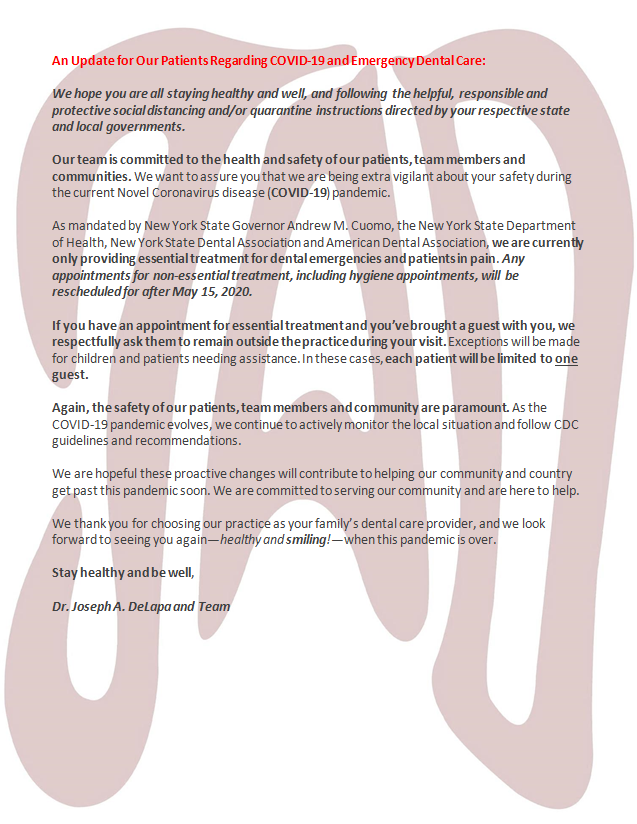 (Click to enlarge)
COVID-19 UPDATE (04/02/2020):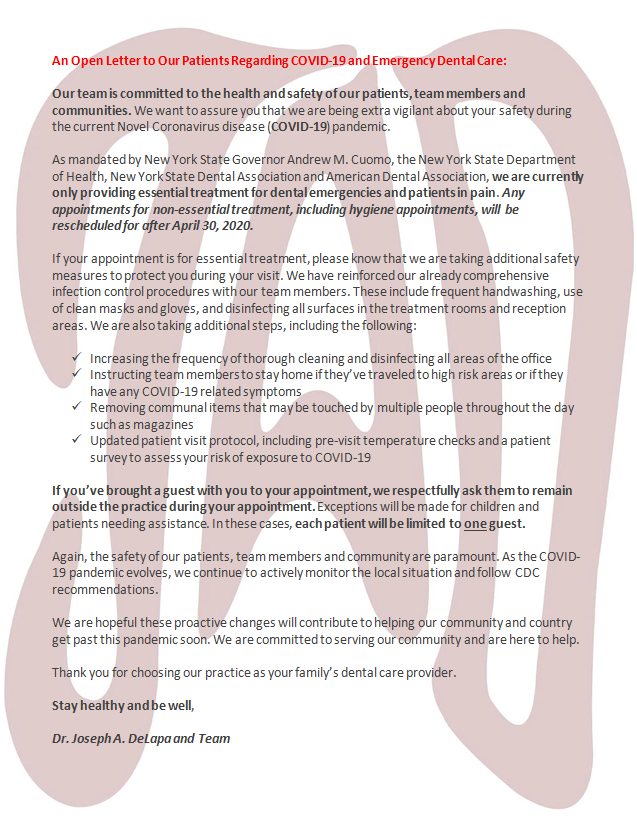 (Click to enlarge)
COVID-19 UPDATE (03/24/2020):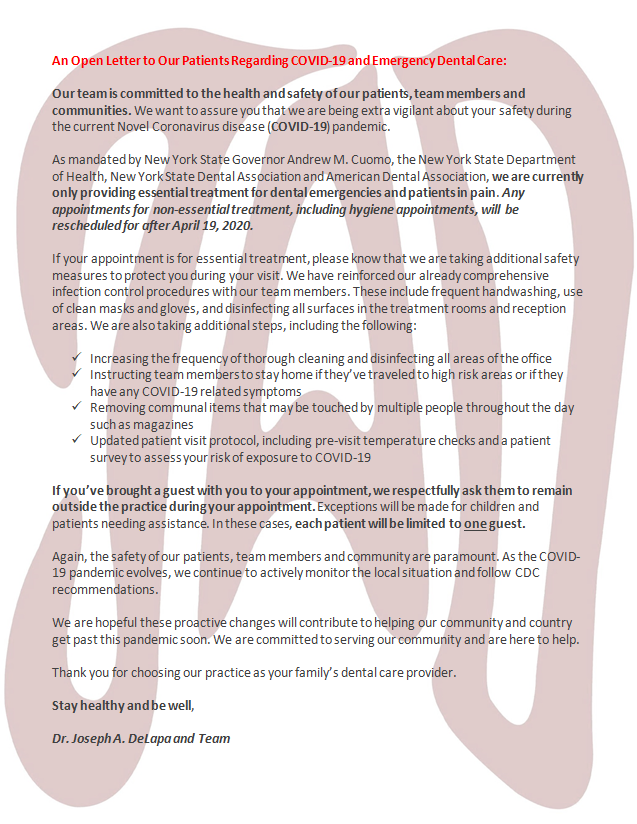 (Click to enlarge)
COVID-19 UPDATE (03/19/2020):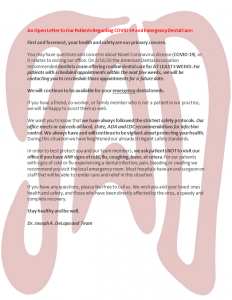 (Click to enlarge)
COVID-19 UPDATE (03/17/2020):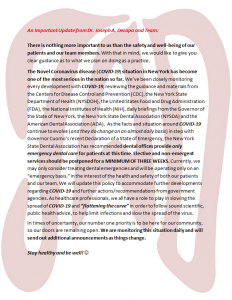 (Click to enlarge)